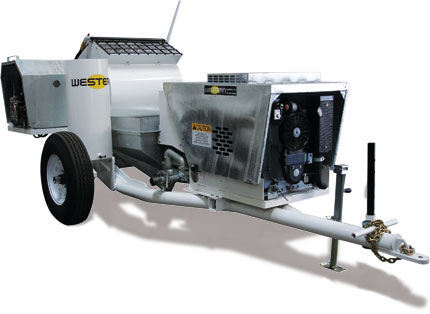 This is the most complete dual engine piston pump available and it comes equipped with all the features that bring productivity to the highest level.
Your choice of 1200 Western Mixer.
Heavy duty wishbone trailer with 16" wheels. The safest pump on the road.
5,000 Lb. jack and stabilizers for a safe and faster set-up.
Water delivery system speeds mixing time by delivering 10 gallons of water in about 6 seconds across the length of the mixer rail.